Media Interviews and Publications (Selected)

For recent media interviews, see Google News. Here is a sampling of past interviews (hopefully links still work!).
CBC, The National, on Canada's proposed mission to Mali, 27 February 2018: CBC link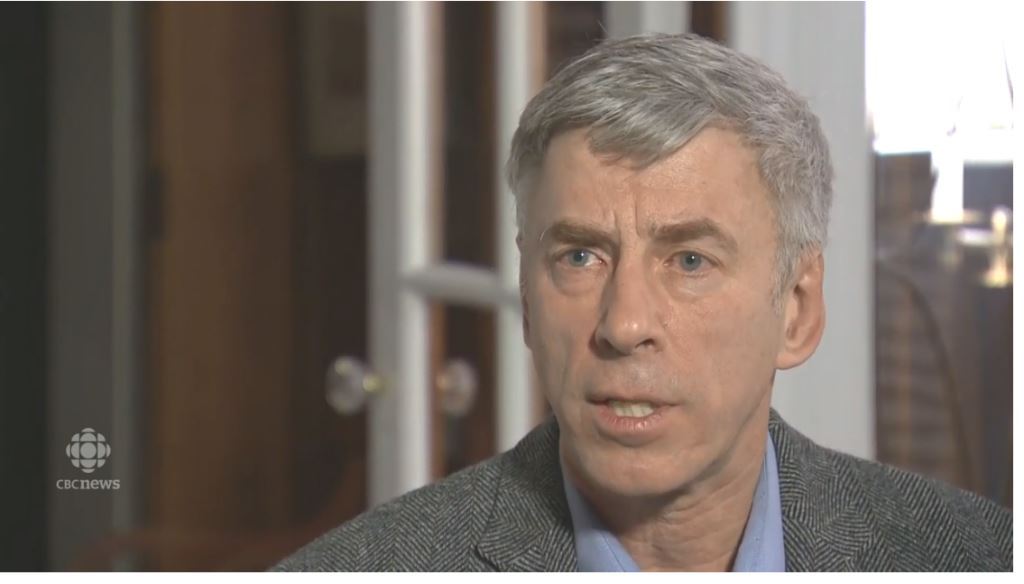 The Debate on "Killer Robots", CTV News Network, 19 April 2015.(video clip) (clip link | Facebook)
Mali: French forces in Timbuktu, CTV News Channel, 28 January 2013
UN Action/Inaction in Syria and the Annan resignation, CTV News Channel (see box, 2), 2 August 2012
Older CTV News Channel themes: ICC issues arrest warrant for Gaddafi, 27 June 2011; The end of the Gaddafi regime, CTV News Channel, 22 August 2011
CBC, World at Six, interview with Susan Bonner about Canadian peacekeeping (mp3)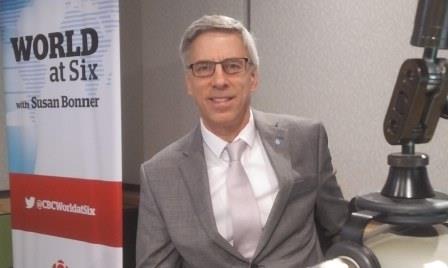 Developing or banning killer robots?, CBC's Ontario Today, 16 April 2015 (mp3, 10 MB, 21 min;
appearance at 30:00 min of complete show: CBC site mp3)
Congo Intervention Brigade, CBC's The World At Six, 21 June 2013 (mp3, 3.4 MB)
National peacekeepers' day, CBC's The World This Weekend, 7 August 2011 (mp3, 3.3 MB)


Print

Peacekeeping should be the next mission, Embassy newsweekly, 5 October 2011
Canada should have eyes, ears in Libya: Defence expert, Postmedia News / Ottawa Citizen, 31 August 2011
Why are UN Peacekeepers so badly equipped for modern conflict? (copy) The Independent, 9 August 2011


Entrevues en français
L'OTAN défiée au coeur même de Kaboul, Le Devoir, 14 September 2011
Give the Peacekeepers Tools They Need,National Post, 26 September 2011 (html)
It's Time to Keep the Peace Again (with Dominic Leger), National Post, 6 June 2011
Where are Our Peacekeepers? (with Peter Langille), Toronto Star, 8 August 2009
Canada Pulls Out of Peacekeeping, Globe and Mail, 27 March 2006
.... Get the public messaging about Canadian peacekeeping? ....
Wired UK (online) "Smartphones, drones and social media: peacekeeping's technological armoury", 1 August 2012

Smartphones for Smart Peacekeeping
,
The Mark,
with Nicholas C. Martin and Charles Martin-Shields, 2 June 2011
Will Canada be a UN Peacekeeper Again?, video excepts on CPAC's Public Record and youtube (1:26), presentation PPT, 11 February 2011
How Tech Can help Prevent Violence, Innovation News Daily & LiveScience.com, 27 April 2012
Podcast interview about book Keeping Watch: Monitoring, Technology and Innovation in UN Peace Operations, interviewed by Dr. Alistair Edgar, Executive Director, Academic Council on the UN System, BookTalk Podcast, 7 June 2012.
Freelance journalists
Jane Kokan, Canada's Peacekeeping Legacy (interview, 2012)
Media Interviews in 2022-23 (partial list, links may no longer work)
December 2022 & January–February 2023
Dr. Dorn conducted live TV interviews for CTV News Channel about Ukraine, specifically to discuss: crimes against humanity, missile attacks, anti-missile systems, the proposed Christmas ceasefire, the oil price cap and the provision of German tanks. CBC News Network also interviewed Dr. Dorn about Ukraine, regarding German tanks and the German announcement of tanks, Russia's nuclear threats, military aid to Ukraine, the proposed Christmas ceasefire, and President Zelinski's new year's message. He was also interviewed by Portuguese newspaper Expresso about the targeting of Russian soldiers by cell phone tracking. Dr. Dorn declined interview requests from CBC, CTV and Canadian Press about Chinese and other balloons over North America.
September–October–November
Dr. Dorn did television interviews about the war in Ukraine for CBC The National (min 6:45) regarding Russia's Kherson withdrawal, and for CBC News Network (CBC) and CTV News Channel (CTV) regarding: a missile falling in Polish territory (CTV); the liberation of Kherson (CTV, CBC); an attack in Belgorod, Russia (CTV); Russian missile barrage (Global TV, CBC); the attack on Kerch Straight Bridge to Crimea (CityNews Toronto); on Russia's battlefield woes (CTV); and Russia's attempted illegal annexation of four Ukrainian oblasts and Ukraine's desire to join NATO (CBC); Ukraine's counter-offensive (CBC); and rapid advances in Kharkiv oblast (CBC). Dr. Dorn also did interviews for print/web media: CBC on NATO AWACS flights in Poland near the Ukrainian border; Franceinfo on the missile landing in Poland; Expresso ("Portugal's leading newspaper") on the announced Russian withdrawal from Kherson; and Spanish newspaper El Periodico de España (www.epe.es), on a peace process in Ukraine. The Montreal Gazette quoted from Dr. Dorn's website on the number of Canadian forces personnel in UN peacekeeping, as did The Province (BC). Dr. Dorn did radio interviews: CityNews (RobSnow show); 770 CHQR Radio in Calgary on NATO's articles 4 and 5. Dr. Dorn was interviewed by the CBC Ombudsman's office about the network's coverage of the Ukraine-Russia conflict.
June-July-August
Dr. Dorn did television interviews about the war in Ukraine on CBC News Network (CBC NN) regarding the attack on a Russian airbase in Crimea (CBC), on Defence Minister Anand's announcement of a resumed Canadian training mission (CBC), on the grain deal and Odessa (CBC), on battle for Luhansk province, on NATO's support (CBC), and the idea of a "long war" (CBC), on fighting in Sievierodonetsk/Donbass (CBC), on the 100-day mark of the war (CBC). He also did TV interviews with CTV News Channel on the war generally (CTV), on Canadian military equipment provided to Ukraine (CTV), on Russian attacks (CTV), on US military support for Ukraine (CTV), and Russian war crimes in Kharkiv (CTV). He also did an interview with Global TV on Canadian citizens fighting in Ukraine. For radio, he did interviews on Ukraine for Corus radio stations. With print and web media, Dr. Dorn did interviews with the CBC, the National Post and the Hill Times on Canadian peacekeeping pledges and contributions.
March-April-May
Dr. Dorn accepted television interviews about Ukraine on: CBC The National about attacks on Kyiv (youtube); again CBC The National on Russian motivations for the Mariupol siege (youtube); CBC News Network on Canadian aid to Ukraine; CTV News Channel on Russian military morale; and about a dozen or so other TV interviews (not noted). Dr. Dorn did newspapers and web media interviews on Ukraine with: the BBC on air control (Spanish language); CBC News.ca on the air war; CBC.ca on Mariupol; CBC.ca on Russian fatalities; CBC News.ca on nuclear sites; CTVnews.ca on the airborne weapons of Ukraine; CTVNews.ca on drones; Ecos del Combeima (Colombia) on why Russia failed to control the skies over Ukraine; Journal de Québec and Journal de Montréal about chem-bio allegations and threats; La Presse about Clearview AI used by Ukrainian forces to identify dead Russian soldiers; Nach Welt (published in German) on Russian fatalities; Pledge Times on Russia's failure to control the air; and Público (Portuguese daily) on Russian strategy. Dr. Dorn also did radio interviews about Ukraine on BBC World Service regarding the air war and on the laws of armed conflict; 580 CFRA Radio (Ottawa); Global News Radio on the chemical weapons threat; 900 CHML (Hamilton); and AM1150 (Kelowna, BC) on food as a Russian weapon of war.
Dec 2021 & Jan–Feb 2022
Dr. Dorn was interviewed by CBC ("Power and Politics") on the bioweapons threat in the pandemic era. He was interview by CBC and by Canadian Press (published in the National Post and CTV News) about Canadian pledges at the Peacekeeping Ministerial of defence ministers in Seoul in December 2021.