BIOGRAPHY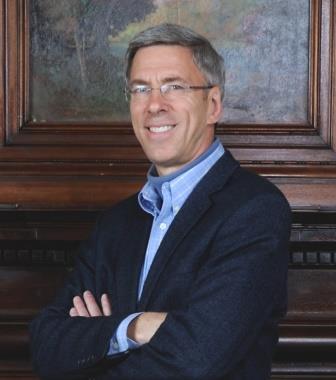 Walter Dorn is Professor of Defence Studies at the Royal Military College of Canada (RMC) and the Canadian Forces College.
Since 1995, he has served on the Board of Directors of Canadian Pugwash, an organization of physical, life and social scientists seeking to reduce the threats to global security. It is the national affiliate of the Pugwash Conferences on Science and World Affairs. He served three terms as Chair of Canadian Pugwash from 2008 to 2013. He also served three terms as President of the World Federalist Movement – Canada (WFMC) from 2018 to 2023.
Dr. Dorn is a scientist by training (with a Ph.D. in Chemistry from the Univ. of Toronto), whose doctoral research was on chemical sensing, especially for arms control. He participated in the negotiation, ratification and implementation of the Chemical Weapons Convention (CWC) while working at Parliamentarians for Global Action (1992–93). He addressed parliamentary bodies on several continents and drafted a parliamentary declaration on the ratification and implementation of the treaty that was signed by over a thousand parliamentarians.
His interests are now broader, covering both international and human security, especially UN field operations for peacekeeping and peace enforcement.
At the Canadian Forces College (CFC) he teaches officers of rank Major to Brigadier-General from Canada and over 20 other countries in the areas of arms control, Canadian foreign and defence policy, the ethics of war, peace operations, the UN, and international security. He has served as Chair of the Department of Security and International Affairs (DSIA/CFC), Academic Coordinator for the National Security Programme, Deputy Director for Graduate Studies, and Deputy Director for Outreach and Community Development. For RMC, he has served as Chair of the Master of Defence Studies (MDS) programme.
As an "operational professor," he has direct experience in field missions. In 1999, he served as a district electoral officer with the United Nations Mission in East Timor. He has also served with the United Nations in Ethiopia (UNDP project), at UN headquarters as a Training Adviser and three times as a consultant with the UN's Department of Peace Operations (DPO, previously DPKO). He has carried out UN-sponsored research in conflict areas in Central and South America, Africa and South East Asia. In 2010, during a sabbatical, he was a Visiting Professional in the Office of the Prosecutor at the International Criminal Court (ICC) at The Hague. In 2014, he was served on the UN's Panel of Experts on Technology and Innovation in UN Peacekeeping. In 2017-18, he worked in the UN Department of Field Support as the "Innovation and Protection Technology Expert." In 2021, he conducted research for the International Committee of the Red Cross (ICRC) on "Hinduism and the Rules of Armed Conflict."
He has served as the UN Representative of Science for Peace, a Canadian NGO, since 1983 and addressed the UN General Assembly at its Third UN Special Session on Disarmament in 1988. In the United States, he was a Senior Research Fellow at Cornell University (Einaudi Centre for International Studies, 1998–2000), a a visiting scholar at the Cooperative Monitoring Centre (Sandia National Laboratories, New Mexico, 1999), a consultant to UN Studies at Yale (1996), and an adviser to the Federation of American Scientists (Biological Weapons Control expert group, 1990). At the Pearson Peacekeeping Centre, he was a member of the directing staff and taught the course "Live, Move, and Work: Technology and Engineering in Modern Peacekeeping" (1999–2001).
At the University of Toronto, he was a Research Fellow with the International Relations Programme and with the Peace and Conflict Studies Programme, and the Physical Sciences Don at Trinity College. In 2001/02 he was awarded the inaugural Human Security Fellowship by the Department of Foreign Affairs and International Trade (DFAIT).

He has written several books, including Keeping Watch: Monitoring, Technology, and Innovation in UN Peace Operations, and edited the volume, Air Power in UN Operations: Wings for Peace. He is hoping to finish "someday soon" a book tentatively titled "Global Watch: UN Monitoring for International Peace and Human Security," to explore the UN's expanding monitoring of conflicts, ceasefires, elections, human rights, sanctions, enforcement actions and global security generally. Dr. Dorn is also deeply engaged in developing digital simulations of peace/peacekeeping operations for training and education (www.peacekeepingsim.net).


CURRICULUM VITAE
CV – Academic format (pdf)
List of publications (html) (pdf)
List of presentations (html) (pdf)
Resumé (available upon request)


CITATIONS
Google Scholar Profile (including citations and h-index)
ORCID: 0000-0002-2601-2937
AWARDS & RECOGNITION
LETTERS OF COMMENDATION

International Criminal Court (2003-2012) Chief Prosecutor: Luis Moreno-Ocampo (pdf)
UN/OICT: Chief Field Mission Support 2017 (html/jpg) and Deputy Director for ICT 2018 (html/jpg)
Kyiv/Mohyla University 2019: (html/jpg)
OFFICIAL PORTRAITS
BIOGRAPHICAL ARTICLES
PROFILE: Becoming a Peace Researcher: A Profile of Walter Dorn (1996)

The Toronto Star: "From Student to Success Story" -- biographical blurb (Star) (html) (pdf)
Personal experiences and thoughts (including poetry)
WEBSITES
Canadian Forces College
En: cfc.forces.gc.ca/136/286-eng.html
Fr: cfc.forces.gc.ca/136/286-fra.html
Royal Military College of Canada (RMCC)
En: https://www.rmc-cmr.ca/en/defence-studies/walter-dorn
Fr: https://www.rmc-cmr.ca/fr/etudes-de-la-defense/walter-dorn
Wikipedia bio

Personal: https://www.facebook.com/walter.dorn.9

Professional: www.walterdorn.net

Website search page or add the term site:walterdorn.net to a Google search with other terms of your own.
Many thanks go to Lisa Plekhanova, Jamie Osborne and Ken Simons for the design and upkeep of this site.



CONTACT INFORMATION
Dr. Walter Dorn
Royal Military College & Canadian Forces College
215 Yonge Blvd., Toronto ON
M5M 3H9 Canada

Tel: (416) 482-6800
E-mail: This email address is being protected from spambots. You need JavaScript enabled to view it.